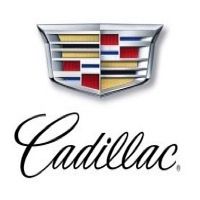 Cadillac Coupe DeVille 1990...
Publié le 15.06.2015

See this article in english
The de Ville was originally a trim level and later a model of General Motors' Cadillac marque. The first car to bear the name was the 1949 Coupe de Ville, a prestige trim level of the Series 62 luxury coupe. The last model to be formally known as a De Ville was the 2005 Cadillac DeVille, a full-size sedan, the largest car in the Cadillac model range at the time.

The next year, the DeVille was officially renamed DTS (an abbreviation standing for DeVille Touring Sedan, itself a trim level on earlier models).

Cadillac built 17,507 Coupe de Ville and 2,429 Fleetwood coupes in 1990. The optional Cabriolet roof (standard on Fleetwood) appeared on 3,988 Coupe de Ville, while the available Phaeton roof was found on an additional 4,453 cars. The Phaeton roof, re-creating the look of a convertible top, was included in the Spring Edition package (with 4,413 built), which also included perforated leather seat inserts among other items. The most popular color for 1990 was Cotillion White, with 5,292 manufactured, while the least chosen color was Medium Dark Gray, which found its way onto 193 cars that year.
While all these two-door models wore the standard white-wall Michelin tires, this would be the last year for plain wheel covers on Coupe de Ville (found on 2,788 cars this year), as next year would feature a standard styled aluminum wheel (similar to the Fleetwood coupe). 479 two-door models were produced for export that year: 383 to Canada, 81 to Japan, and another 15 to Saudi Arabia. The 1990 Coupe de Ville was priced at $26,960, and the Fleetwood coupe at $32,400.
Features that were previously optional that were now standard on the de Ville consisted of center front seat armrest with a flip-open storage area, door edge guards manual driver and passenger seat recliner, a leather-trimmed steering wheel rim, a driver's side supplemental inflatable restraint (S.I.R.) system. Five new exterior colors were offered : slate gray, light auburn, dark auburn, medium slate gray, dark slate gray.
A total of 15 exterior colors were available. Sable black was now offered as monotone. Replacing the academy gray lower accent molding was medium slate gray. A long list of advances and improvements highlighted the 1990 deVille interior. Two new Primavera cloth colors, slate gray and dark auburn, were introduced. A total of five colors were offered. These two colors were also available in the Sierra grain leather trim, joining six carryover colors from 1989.
New standard driver and vanity mirrors with mirror covers were also installed. Also standard was a front seat "clamshell" armrest with a deeper storage area to accommodate both compact discs and cassette tapes. A removable coin holder was located on the driver's side inside area of the armrest. The cup holder now had a new lever feature. The front and rear floor mats were rubber-backed and available with optional retention needles. A new front seatback buckle anchor (on track) was used to provide increased convenience in locating the buckle from any position. The use of the S.I.R. resulted in the elimination of the steering wheel telescoping function.
Standard on the de Ville was an upgraded acoustic package. A pass-key system that included a passive anti-theft system that disengaged the starter, fuel pump and ECM was also standard. The Express-Open Webasto Astroroof was improved to allow the roof window to open with a single one-second touch on the switch. The roof window could be stopped at any position by tapping the switch a second time.
Changes in Cadillac's engine for 1990 consisted of the use of a dual level intake manifold, lightweight pistons, larger valve cylinder heads, new magnesium valve covers and new BCM software. The optional cast aluminum lace wheels offered for the de Ville featured window areas of either silver or gray depending on the car's lower accent molding color. The center cap display had a gray background. A chrome wreath and crest were used. The deVille's overall ride characteristics were enhanced by improved vehicle structure. For Sedan de Villes intended for fleet use, a new coachbuilder and heavy-duty livery package was offered.
Engine, 90-degree, overhead valve, V-8, aluminum block and cast iron cylinder liners, cast iron cylinder heads, Displacement : 273 cu. in. (4.5 liters). Bore & Stroke: 3.62 in. x 3.31 in. Compression ratio : 9.5:1. Brake horsepower : 180 @ 4300 rpmTorque : 240 lb.-ft. @ 3000 rpm. Five main blarings. Roller hydraulic valve lifters. Sequential port fuel injection.

Technical, Transmission : THM 440-T4 automatic four-speed (includes overdrive and viscous converter clutch). Steering: Power-assisted rack and pinion. Steering Ratio: 18.6:1. Front suspension : Independent MacPherson strut with coil springs, strut-type shock absorbers and stabilizer bar. Rear suspension : Fully independent with coil springs. Automatic level control and strut type superlift shock absorbers. Brakes : Power assisted front disc and rear drum with optional Teves ABS. Body construction : integral body-frame. Fuel tank: 18.0 gal.
---